Please come in to register for September
Our Parents & Tots program serves the 3-4 year olds in our community who have not had educational or economic opportunity, getting them ready to read and ready to enter school. This is particularly important for toddlers who would not, otherwise, hear English spoken before their first day of pre-K.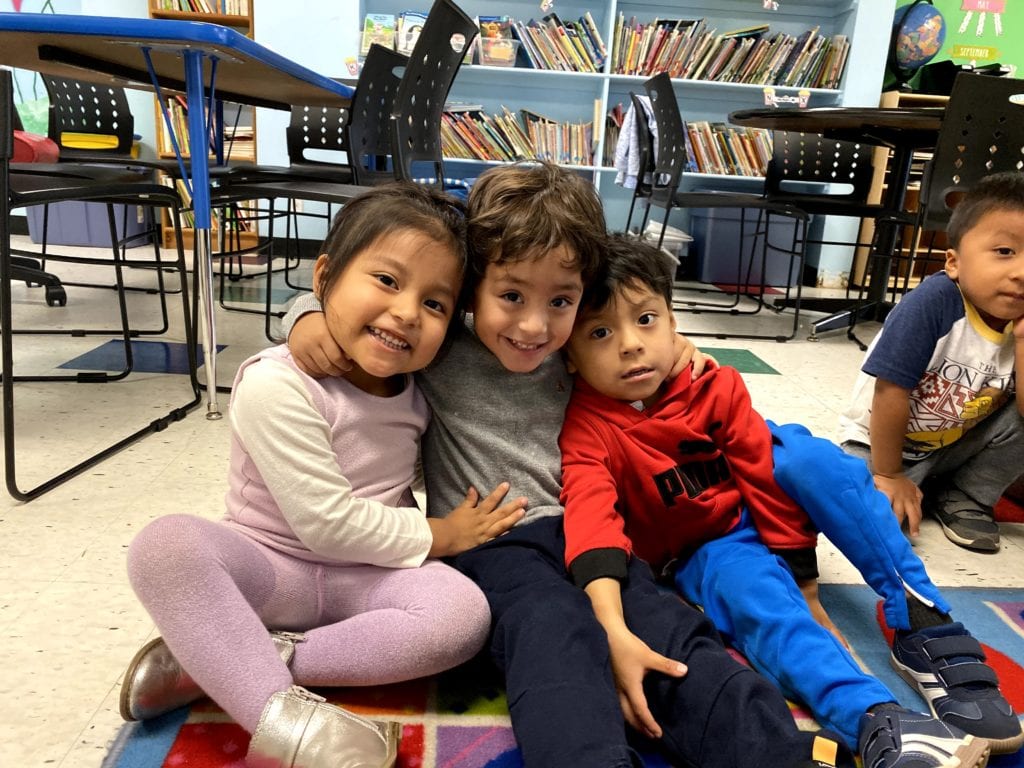 The Children: The toddlers develop their cognitive and English language skills through songs, letters, colors, shapes, numbers and games. They also learn social and emotional skills to help them interact with other children and adults. The program provides these older toddlers with an important base for learning, so that they start pre-K with skills closer to those of their peers who have been in pre-school or daycare.
The Parents: We model positive parenting skills, guiding parents and caregivers to engage actively with their preschoolers, including singing nursery rhymes, reading books together and turning grocery shopping into fun learning. Two days a week parents study English as a Second Language. English is important for their own integration, and to support their children through their school years. We also offer workshops and discussion groups which encourage the participants, primarily women, to form relationships with one another, addressing the isolation common among immigrant women.
20 toddlers and their caregivers participate in the Parents & Tots program, which meets four mornings a week.