Classes will begin again in the Fall
Our Second Language Classes
In English as a Second Language classes, adults learn to speak and read English, essential tools for integration. Literacy skills help them to improve their own life situations, opening the door to better jobs, housing, and involvement in their children's education.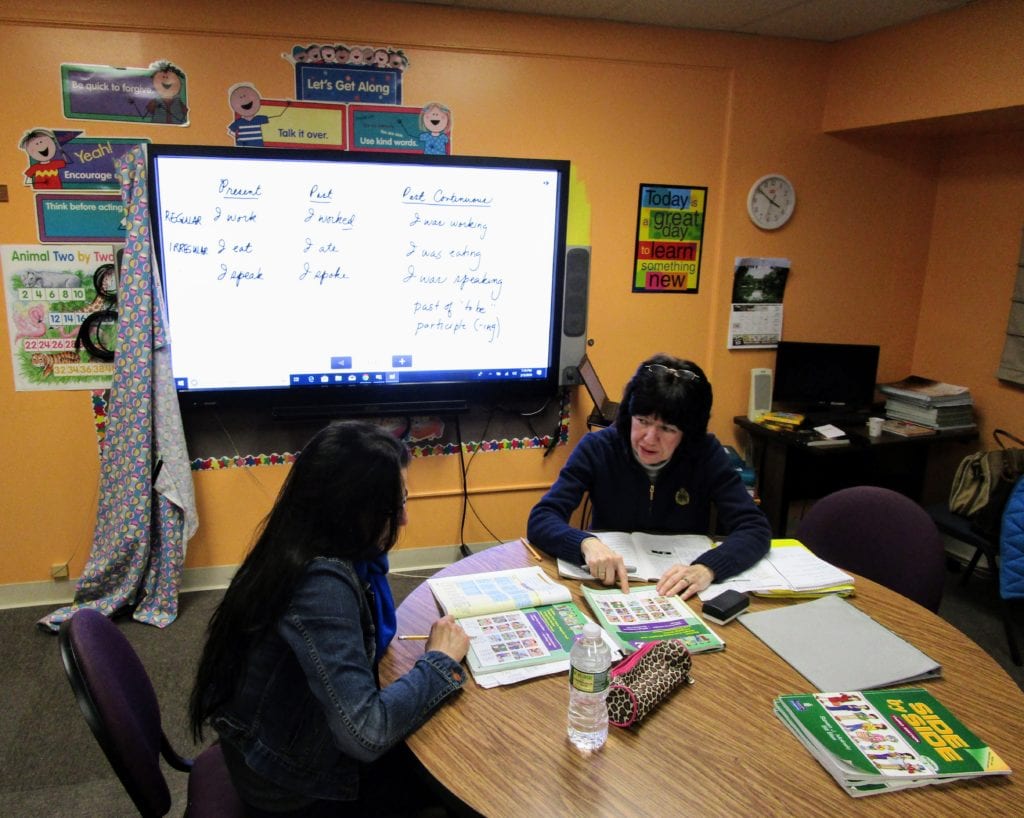 Our curriculum has four levels. In Level 1 students learn basic survival English. By completion of Level 4, they are able to conduct fairly in-depth conversations in English, write intermediate sentences, and read at the level of newspaper articles.
Our ESL Program is designed to be user friendly. Classes are ninety minutes long and free childcare is provided, to fit into the busy lives of adults who work multiple jobs as well as parenting. It is also designed to be unintimidating. The curriculum is conversation-based, highlighting verbal communication skills to give students the encouragement of immediate results. Realistic scenarios are used as examples so that the practical advantages are obvious to students. A less structured environment and small class sizes encourage students to speak up, and ensure individual attention from the instructor for each participant.
English as a Second Language classes are for adults and offered in the mornings and evenings. We encourage students to find a schedule that works for them and commit to at least two classes per week.